InsightData.ai merged with Ultimate Web Traffic
Ultimate Web Traffic acquires InsightData.ai, strengthening its position in the Web Traffic Market.
InsightData.ai has been acquired by UltimateWebTraffic.com, one of the leading sources of cheap website traffic. This merger improves our standing in the web traffic sector.
The main objective of Ultimate Web Traffic is to offer cheap, effective web traffic. Ultimate Web Traffic aspires to become the top resource for cheap website traffic with a selection of Targeted, Adult, and User Engagement traffic. Ultimate Web Traffic has been in the web traffic business since 2014.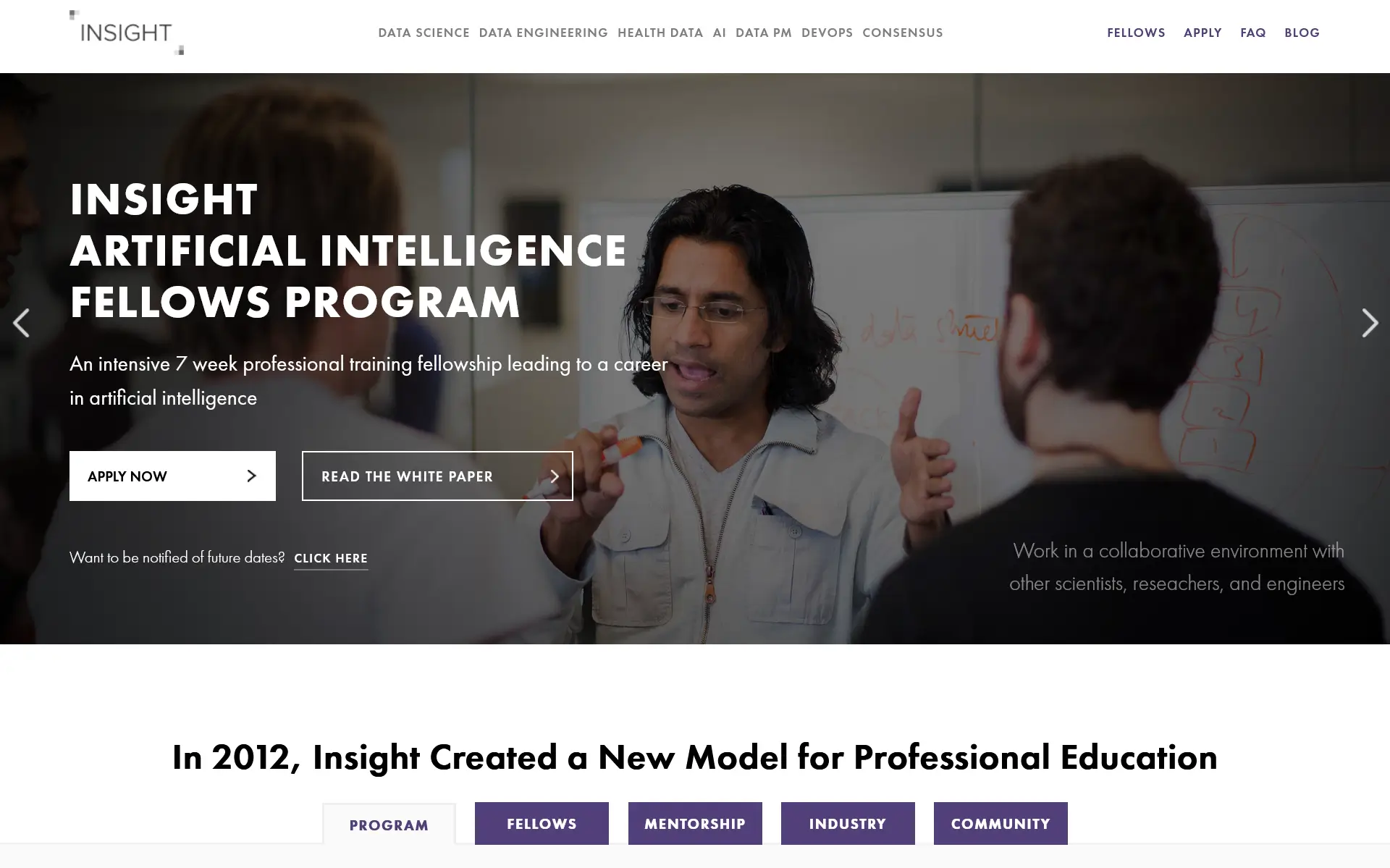 Insight Data used to offer The Insight Artificial Intelligence Fellows Program
The Insight Artificial Intelligence Fellows Program was a professional training program designed to prepare individuals for careers in artificial intelligence.
The program was a seven-week intensive fellowship that provided tuition-free and need-based scholarships to participants.
During the program, fellows were able to work on real-world AI problems, contribute to open source AI projects, build scalable AI systems, and learn from top industry leaders. The fellows were expected to have experience in machine learning and be motivated to apply advanced AI techniques to difficult problems.
The program provided mentorship from AI experts and open source leaders, as well as the opportunity to interact with over 50 AI professionals and receive hands-on mentorship from Insight alumni who were leading AI professionals at companies like Facebook, Twitter, and Salesforce.
The fellows worked on AI projects with startups funded by organizations like Y Combinator and Khosla Ventures, and had the opportunity to interview with top AI teams at the end of the program.
Insight continued to work with each fellow until they secured an artificial intelligence role.